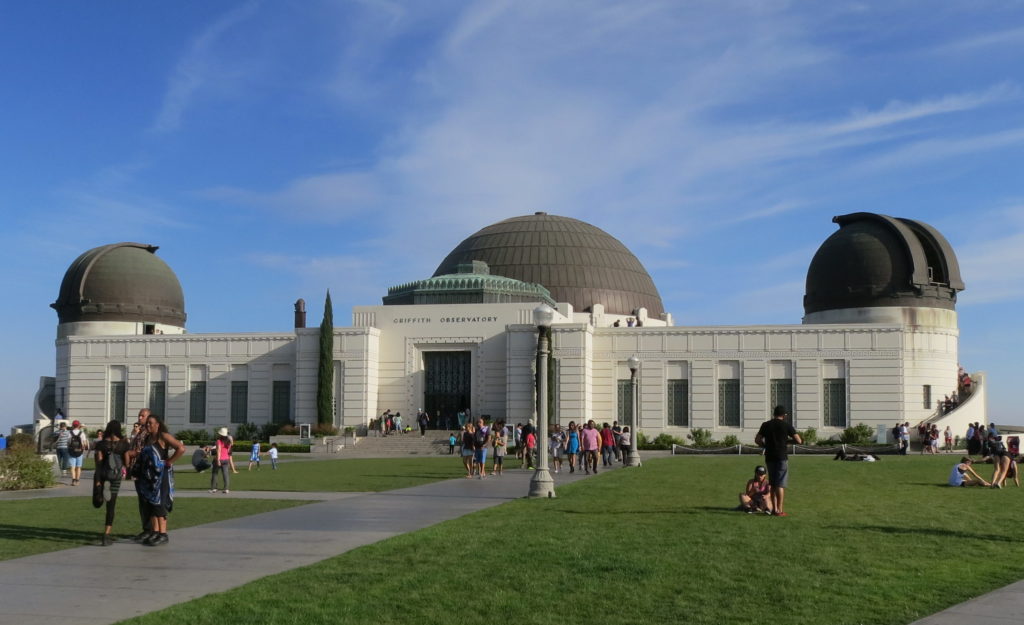 Ten years ago this spring, I'd just wrapped up 9 months of work as a content developer (a researcher) at a graphic design firm in New York City, working on the permanent astronomy exhibits at Griffith Observatory. To this day, it's probably the happiest concentrated period of my work life so far– filled with amazing, creative designers, beautiful images and objects, and cool science. Even at the time, we knew the project was special, and for years afterward, most of us who worked on the project would gather in Manhattan for a meal during the Christmas season.
But, until this summer– nearly a decade after the exhibits opened to the public, I'd never traveled to Los Angeles to see the finished product. The long build-up had stoked my anticipation as we drove up the winding hills in Griffith Park until the iconic building and sweeping vista of the city stretched out in front of us. Just for an afternoon, I was a VIP with permission to park next to the building.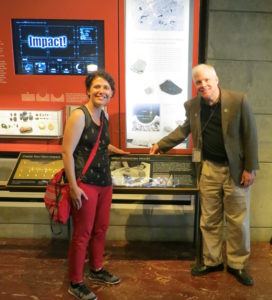 Two months later, I still choke up a little when I think about walking through those hallways, surrounded through exhibits that I knew by heart from 3D models. I pored over panels that included the carefully curated photographs. I remembered the hundreds, maybe thousands, of emails I sent to amateur astronomers, academics, and professional photographers, asking for permission to use their images. The stories and their generosity with their time and their work came flooding back. I honed some wild research skills in those months, such as finding an iconic decades-old image of Mrs. Hodges, an Alabama woman who was photographed after being struck by a meteorite.
It had been 10 years, but the exhibits felt timeless. Classic and modern all at the same time. Though I recognized that this project was unique in 2006,  I'm still understanding what that means to me in 2016.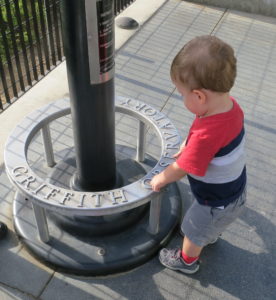 As a science writer, so much of my work is ephemeral, blowing by within a crowded cloud of information like a summer thunderstorm. Much of it isn't even printed on paper anymore. But this is solid, substantial, in place for a decade and counting. On this pleasant early summer day, people of all ages pored in and out, including my toddler son, who spun a the gas giant model of Jupiter, saying "ball,"  and climbed into the lap of the Einstein statue.
I worked on this for him and millions of others like him.
[I'm not the only one who has been reflecting on this project this week. Carolyn Collins Petersen, the project's writer, has posted her own tour of the exhibits on her blog. ]