Growing up in North Central Florida, I took my environment for granted.
My parents still live in the same house where I grew up. Their home feels familiar, almost a time capsule of my old life. But after years living away, I view everything around them like a tourist. On a visit in December, my eyes traced the outline of the heavy boughs of every live oak, the curtains of gray, Spanish moss weighing their branches like Florida snow.
Half my life later, I realize how little I explored my environment, how little I appreciated the strange beauty that surrounded me. So as an adult, I'm trying to recapture the wonder that escaped during my childhood and show my husband the places I wish had been more important to me. So, on December 26, we went to Paynes Prairie Preserve, 22,000 acres of grasslands just a short drive south of where I grew up, full of birds, bison, wild horses, and, of course, alligators.
Growing up in Gainesville, Florida, in the shadow of the University of Florida and Gator Nation, alligators feel too normal. People occasionally find them in their backyards or their sewer drains. When I was a teenager, my father talked about how a visiting Estonian researcher asked to see alligators. I didn't get her fascination.
Now I do. My husband and I walked along the La Chua trail on the north end of the preserve, most of it is a wide, mowed strip with few barriers, people of all ages, and signs like this one.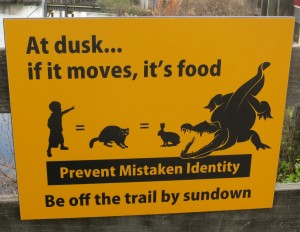 Because of creatures like these, sunning within 10 feet of the walkway.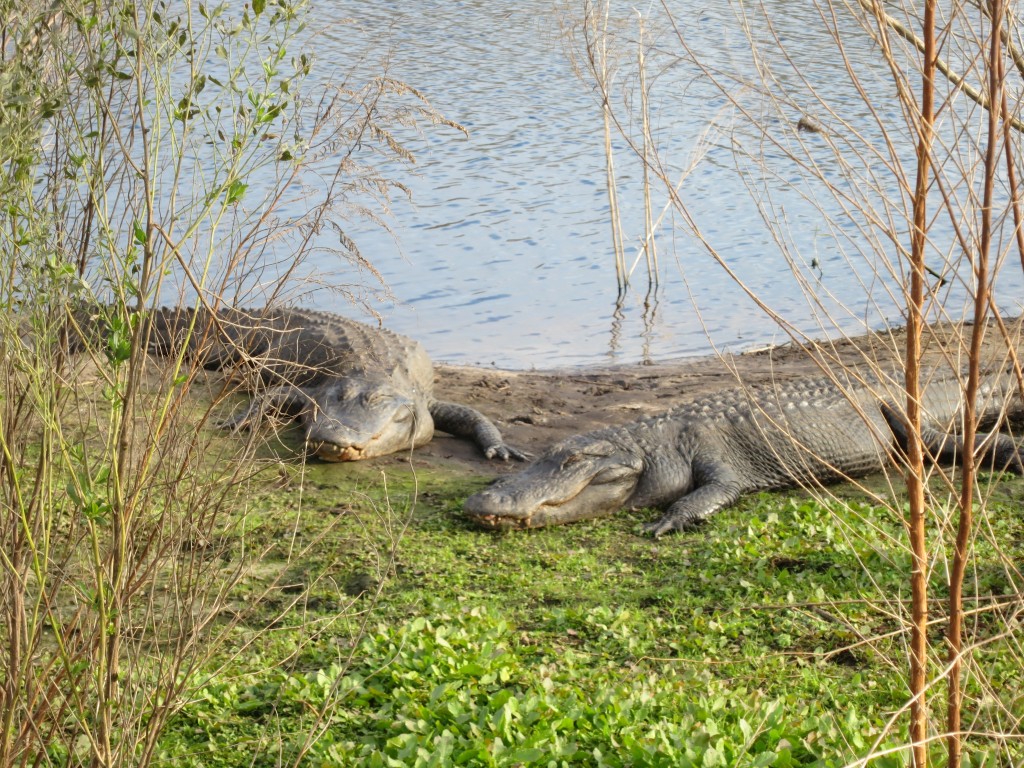 We saw dozens of alligators, but no bison or horses. With keen eyes and binoculars we picked out ibises, egrets, a Great Blue Heron, wild turkeys, and hawks. We even heard a hawk, caught next to the trail in marshy brush.
In many ways, the walk was a tiny glimpse of what I hope 2014 will bring. I want to appreciate moments, hear, see and feel what happens around me, and fan each spark of wonder into a steady flame.
Image Credits: Sarah Webb