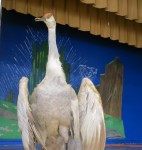 After 6 months in Tennessee, I'm still a little overwhelmed by the number of beautiful overlooks and natural spaces within a short drive. So we're already compiling a mile-long mental list of places we'll want to visit, particularly to take a peek at the various animals that live there.  But the tricky thing about going in search of wildlife the way that nature, weather and the animals themselves can thwart your plans.
Case in point, in January, we couldn't resist a trip up the road to the Tennessee Sandhill Crane Festival, an annual event that celebrates the stopoff of thousands of  these birds. In November and December, they nest and raise their young in Florida. Then the sandhills stop off here, in the gray months of January and February, to feed before spending summers in the upper Midwest.
We wandered through the exhibits at the host school and waited in line for the bus to the Hiwassee Refuge. Except that there were no cranes. Well, to be fair, we might have seen 20. It was a far cry from the thousands that had been munching on corn and grasses in these fields just days earlier.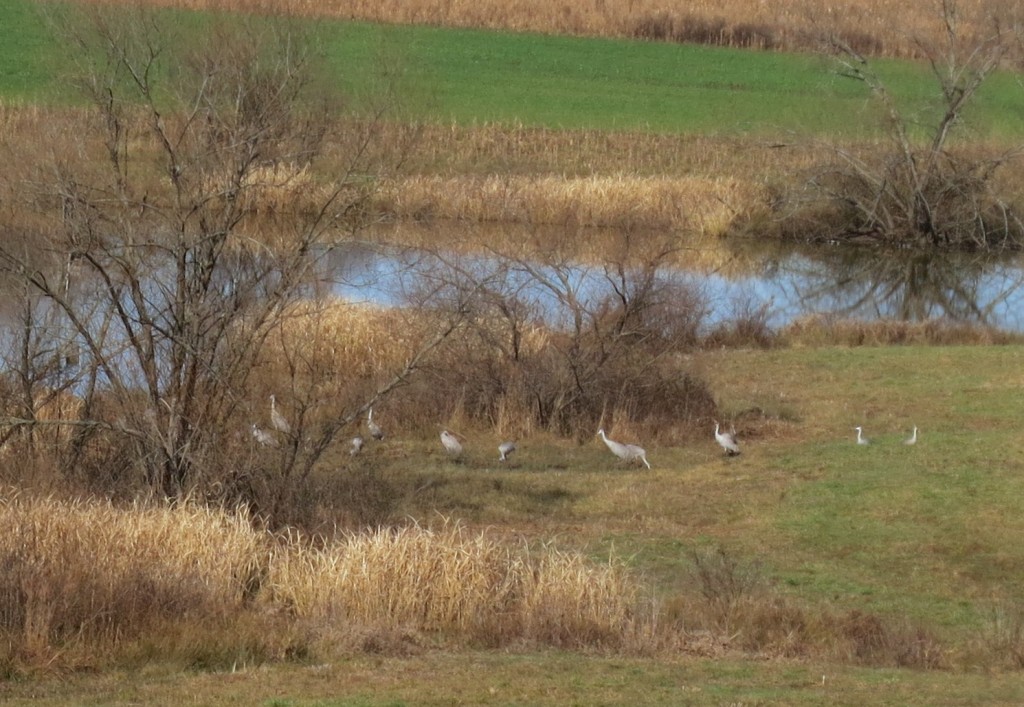 Mother Nature didn't get the memo about the crane festival this year. For several days before, we'd had sheets of rain. The local dams had released water to control the risk of flooding. And, voila, this favorite spot had suddenly become too soggy for the birds. Rangers with the Tennessee Wildlife Resources Agency told us of hundreds of cranes that had moved to nearby farms, so we drove around the country roads before turning our car toward home. No cranes.
But we are determined. And we suspected that the cranes would be back. So, two weeks later, we turned the car north once again.
This time we saw fewer people and more birds.  The sandhill cranes seemed to prefer a small island up the road near Blythe Ferry. But we saw (and heard) hundreds rather than a handful of these majestic birds.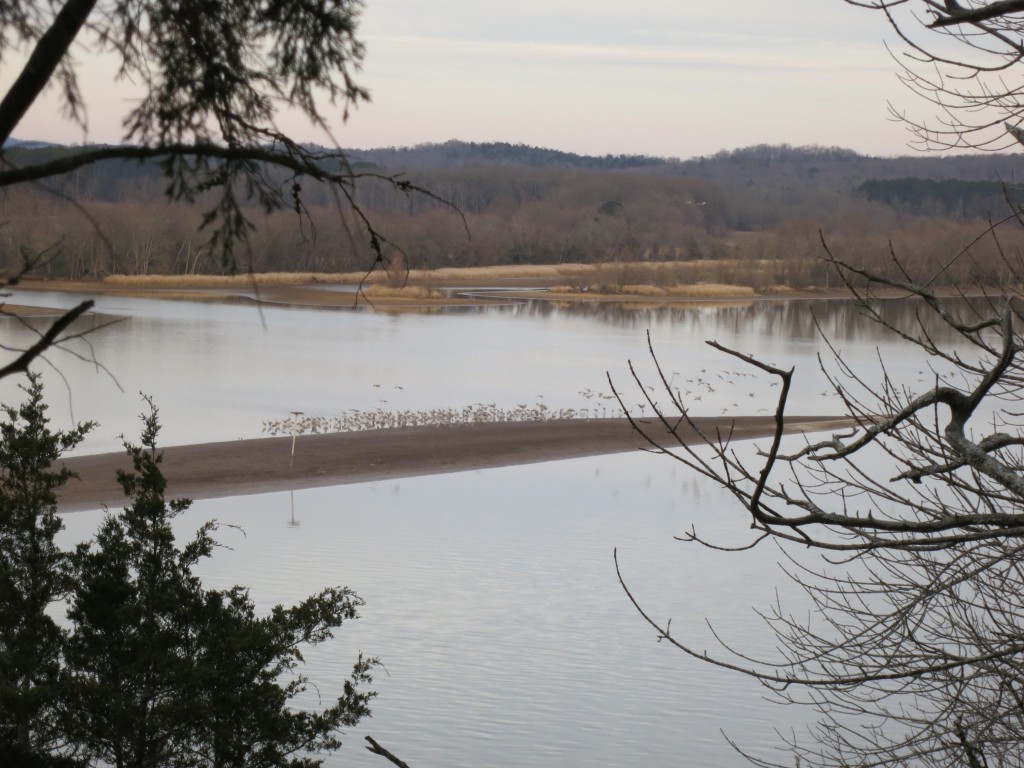 We lingered until sunset because we hoped to see an endangered whooping crane. As we were watching the sandhill cranes, we met volunteers with the International Crane Foundation who had just released an injured whooping crane back into the wild. As the sun got lower and the temperature got colder, we shivered but kept thinking we'd see that great white bird among the scores of red headed sandhills.
But alas, the whooping crane eluded us. Maybe next year.
The most interesting part of the video is the sound. These birds make a racket.
Photos by Sarah Webb. Video by Preston Foerder